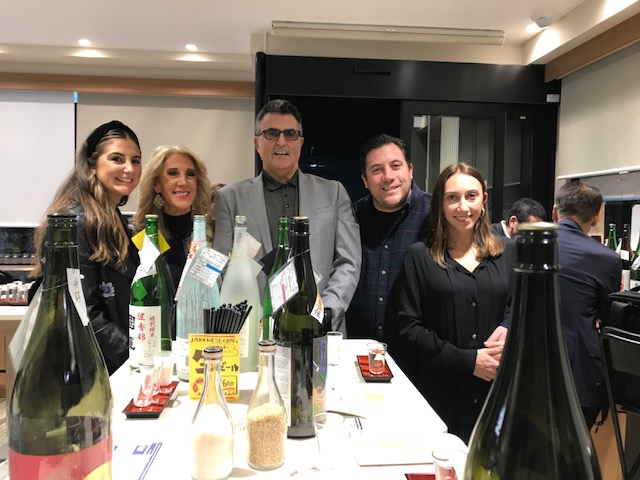 Meishu Center has a great collection of sake from all  over Japan!
More than 100 bottles of sake are on our shelves waiting for you to sample. With our diverse selection, you will find a sake that delights your mouth or intrigues you with its unique flavor. Stop by our store to sample.
*By the glass: ranges from  200yen~
*Tasting Set: Choose three glasses and get a 100yen  discount.
You can also purchase a bottle from our stock, so please find your favorite and bring one home.Reservations are not necessary.
TEL:    03-5207-2420
E-mail:    meishu2@nihonshu.com
Address:    Lions plaza 1F 1-2-12 Yushima,Bunkyo-ku Tokyo. Japan
(Opening Hours)
Tuesday to Friday:2:00pm – 10:00pm (last order 9:30pm)
Saturday:12:00pm- 10:00pm (last order 9:30pm)
Sunday:12:00pm- 19:00pm (last order18 :30pm)
Closed: Mondays
HOW TO ENJOY SAKE IN MEISHU CENTER
Each of our bottles have tags on them that describe the type of sake. Each tag is color coded and we have charts inside our shop explaining what the colors mean to make choosing your sake easier. You can taste sake by each shot or you can choose 3 different kinds for our 100 yen discount. Pick whichever kinds you want and bring them to your table and our staff will pour them for you. If you have any questions our staff will be happy to answer them.
Facebook
https://www.facebook.com/Japansakecenter/
https://www.instagram.com/p/B78Qt69gj4L/